NASHVILLE – This year is the 75th anniversary for Shoney's, the southern coffee shop eatery. The chain, born in Charleston, West Virginia, is still in 16 states.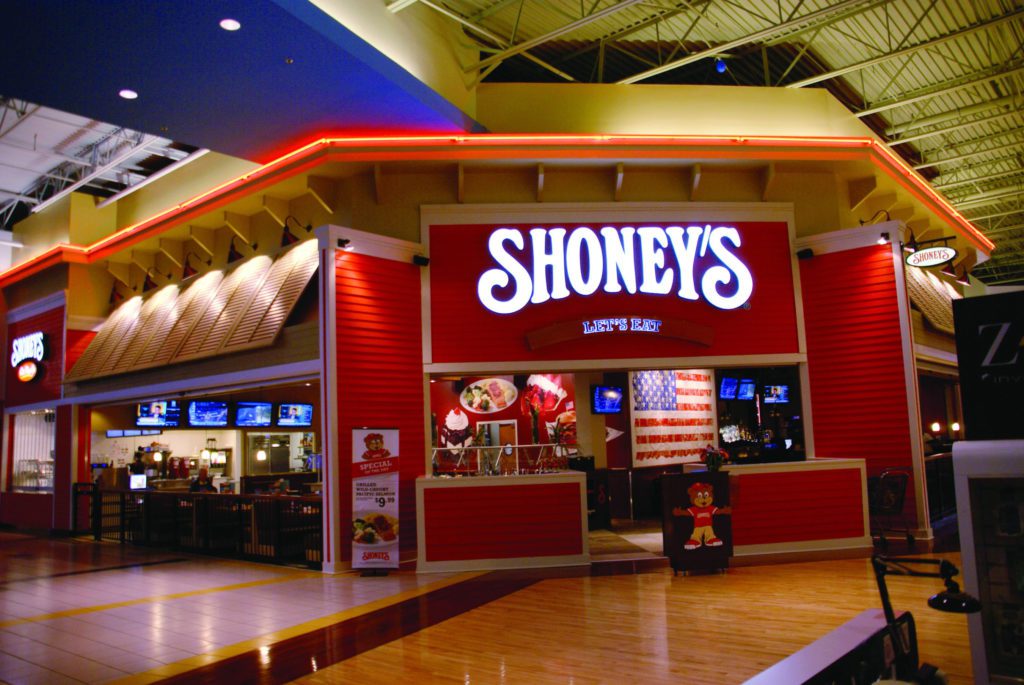 "I love this brand so much that I purchased it in order to create new heartfelt memories for a restaurant created decades ago to be America's Dinner Table," said CEO David Davoudpour, in a press release this month, offering up a Coca-Cola promotion. "This milestone and significant anniversary are a celebration of fresh food, our collective families and communities and team members. Everyone has a fond Shoney's memory."
Davidpour purchased the chain in 2007, what he calls a "family-friendly, southern-style restaurant brand." It was a severely diminished chain by that time, though still loved for its pies and nostalgia. Today, the chain is growing again; in 2014 they even unveiled a new prototype.
Shoney's was long associated with the Big Boy chain (different restaurants were allowed to use the fat kid icon), but since 1977, the chain has just been called Shoney's. It expanded in the Southeast. At one time it was so successful a brand without the Big Boy that they launched the Shoney's Inn hotel chain. For years after the Big Boy left, customers called it Shoney's Big Boy, even as they wondered where the statue went.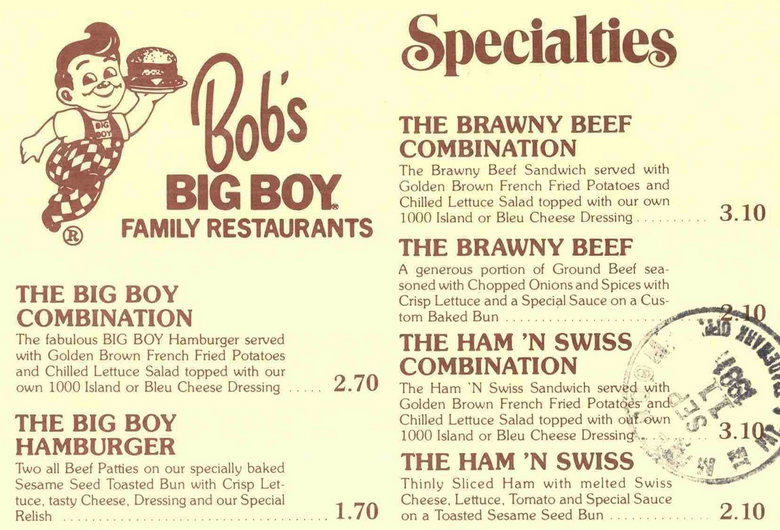 The Big Boy chain today is famous in California and Michigan, but it grew as separate "Big Boy" restaurants, with different owner operators. Marriott bought the Big Boy chain from founder Bob Wian in 1967, when Marriott was better known for Hot Shoppes and Roy Rogers.
Roots in West Virginia

Hank Schoenbaum, a native of Petersburg, Va., founded the his empire with $10,000 in Charleston, West Virginia. The first Shoney's drive-in restaurant opened in Charleston, West Virginia in 1947. Five years later, the company affiliated with Big Boy Restaurants, only to be renamed three years later to what is now known as Shoney's.
Shoney's merged with a company called Danner Foods in Nashville, Tenn., to become Shoney's Big Boy Enterprises in 1971. It eventually grew to over 1,800 restaurants. The company sold the rights to the Big Boy to Marriott, and and renamed the company Shoney's Inc. in 1976. The company had other restaurant brands in its portfolio, including Captain D's seafood, Lee's Famous Recipe Chicken and restaurant chains Captain Ray's Sailmaker, Pargo's and Fifth Quarter steakhouses.
Schoenbaum died in 1996. His and his wife Betty Schoenbaum, who died in 2018, left a long legacy of philandthropy and civic involvement in both West Virginia, and their adopted new hometown of Sarasota, Florida.