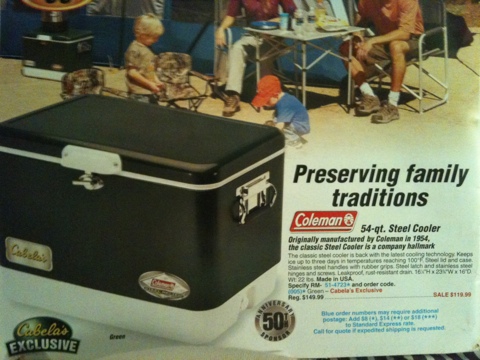 Recently, Coleman brought back its original steel cooler. It's sold as an exclusive for the 50th anniversary of the sporting goods supply company Cabela's.
It's part of a trend of retro products, reintroduced as specialty products for particular retailers, similar to Fisher-Price toys sold at Cracker Barrel and vintage Tide sold at Target.
The cooler dates from 1954, and has become a classic. The $119.99 cooler is made in the USA and it promises to keep ice cold for three days for up to 100 degrees.