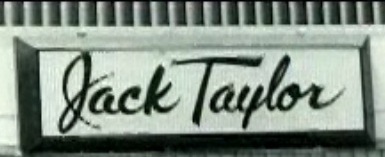 Catching the film Escape from the Planet of the Apes on Planet of the Apes weekend, the movie was packed with brands.
Surely there are more, but these were the ones that are highlighted, just after Zira and Cornelius, previously confined to a zoo, head out of their international press conference.
After they woo the world with their story, they get to go out to Los Angeles and experience all the brands.
Brands included:
Giorgio of Beverly Hills: Zira goes in after the press conference for shopping. She comes out with one of those early 1970s short coats, and a few trademark yellow stripe Giorgio boxes. The brand is now owned by Proctor & Gamble's P&G Prestige Products, according to the website.
The Brown Derby Restaurant: Again, a visit.
Disneyland: A visit is promised; they will dedicate something at the Jungle Cruise.
The Beverly Wilshire: Zira and Cornelius get a suite.
Lincoln Cars: Why are there no more black sedans with that early 1960s presidential look? Ford is missing an oportunity in rear wheel drive sedans, and they are running out the clock with their Town Car limo version. Why don't they do a new version of the Town Car that's a Continental, and give it a classic Lincoln restyling?
Jack Taylor: Cornelius goes in for clothes and a suit, I think, though it flashed quickly across the screen. The store is now the subject of a movie of his life, directed by Cecile Leroy Beaulieu.
Can any other fans of the movies give us some more brands that make cameo appearances in the movie?