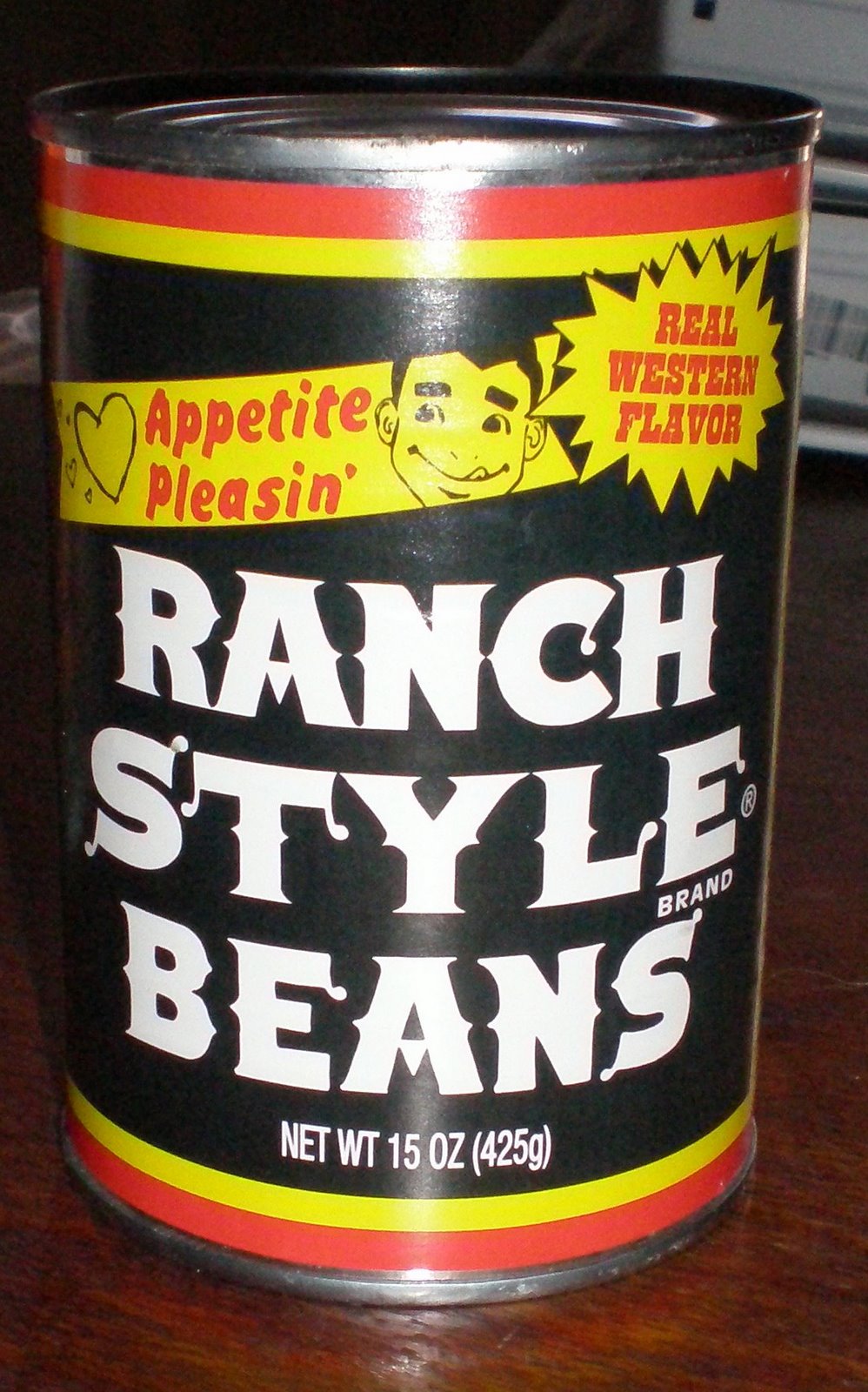 We got a call from actor Jeffery Jones (no not the one in Ferris Bueller) who told us a story about Ranch Style Beans, and the Ranch Style Beans Factory, in Fort Worth. Jones lived in the projects of Fort Worth, right near the Ranch Style plant, and it was an early childhood memory.The actor, now a resident of Orvieto, Italy, smelled a familiar smell while back here in the states, and called BrandlandUSA to tell us a story about it.
"The smell I am smelling. Something familiar. Ranch Style Beans. Get the hell out!" said Jones. "When I ate the beans, it just came to me."
What came to him was a memory from childhood. A bean blow up.
Growing up in Fort Worth, in the projects, Jones says that no matter where you were, "You always saw the Ranch Style Bean can." Apparently it was giant, and he could see it from the top of the hill where he lived on Chambers Street. He says that right around1965, there was an explosion. A big explosion.
He's working on writing up the whole version of the story. Quite a metaphor.
The rest of the story regarding Ranch Style Beans is tragic. We wrote about Ranch Style Beans in 2008 when we found them on the shelves here in Florida.
When we wrote about the brand, we gave ConAgra a good mark for keeping the brand around. Well, since then, maker ConAgra has closed the plant in Fort Worth and moved production elsewhere. We say BAD ConAgra. That is about as bad as when the Mrs. Fearnow's Brunswick Stew factory moved from Mechanicsville, Virginia and production moved into a plant in Delaware. It ruined the brand, and I know it doesn't taste as good.
ConAgra made a mistake, as the brand has been so long associated with Fort Worth that they have taken its Texas identity away. I mean, how many plains cowboys are in Tennessee?
The plant just closed in November. Texans are sad. Apparently, it would have cost only $10 million to upgrade the plant, but the company didn't want to do it. A great report on the history from the local Fox affilate is here. (By the way, just sayin', there is a special place somewhere for folks who shut down factories just before Christmas.)
But above all that, we are still thinking about the explosion, and wondering about the story.
"We actually thought it was the end of the world," says Jones. "I can see the day as clear as today."
Editor's Note: It would be great to hear some others tell some stories of the plant. In addition, we can't find any details on the explosion, though someone must remember. And perhaps ConAgra can see fit to reopen it.